Two modelplanes did I make while using an upside down hull. This one is the "Republic Rodeo". The upside down hull is from a Focke Wulf Huckebein fighter proposal from the 2nd World War. The propellers are from Spitfires
May be the front engine should be added to the back to get a right centre of gravity
but then the plane might have the same bad flying characteristics as the Curtis xp55
That's why I called it the Republic Rodeo hoping that the pilot is not thrown off it
when the plane would be real.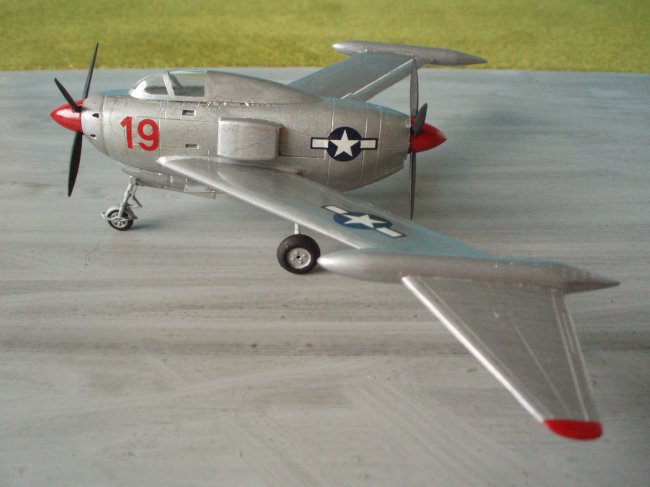 The original kit was from PM and was build about 5 years ago. Scale is 1:72
Greetings from M.A.D. (Multiple Aircraft Designs)
Kees Kuyper