When the International Space Station is finally disposed off, it's time for LISS, the Limited International Space Station.
The basis of LISS is a Space Shuttle Booster which without its very heavy load must be able to reach an earth orbit.
The idea behind this is that the thick metal hull and inserted capsules can protect the astronauts from
heavy solar radiation (but I don't know if this is true).
The photo's show the red Morning Star capsule of China and the inevitable Sojoez capsules of Russia (the new Poetin capsules still have problems). But LISS can also be visited by the Samba capsule of Brasil and the Ghandi capsule of India and whatever name you can find.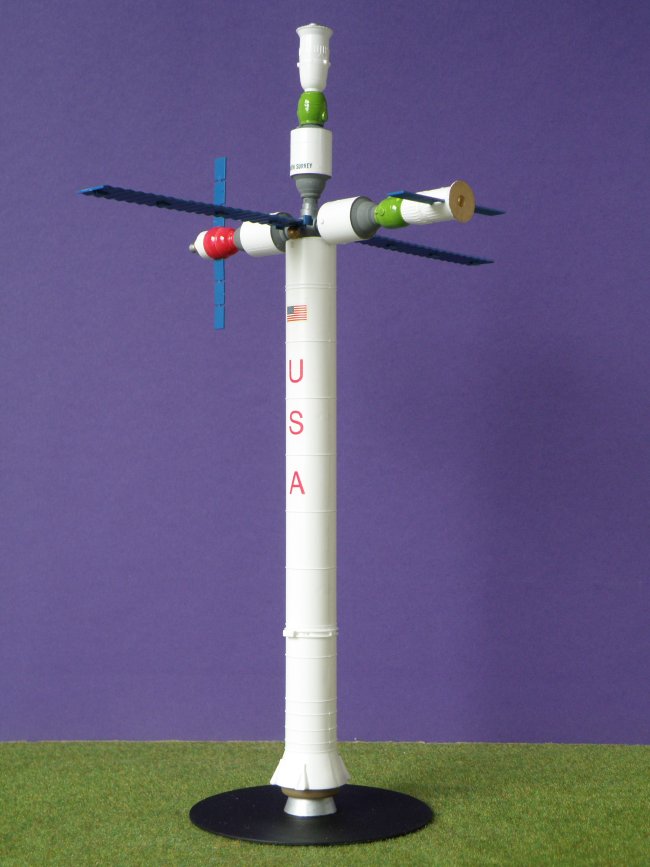 The model was made from an 1:144 Space Shuttle Booster and parts of Revells International Space Station also1:144
Greetings from NESA (the NEtherlands Space Agency).
Kees Kuyper