An impulse bargain purchase at Ollie's Discount Close out store about two years ago. This is a re-pop of an old Hawk kit. Lots of seam scraping and sanding. A little Acryl Blue putty was used. (Thanks Karl)
Fly tying lead was used for the microphone cord. Ethicon stainless steel was used for strings on both the guitar and the banjo. A guitar strap was fashioned from Alligator leatherette. I used many odd colors I had in my paint rack. Several coats of Future were applied by hand.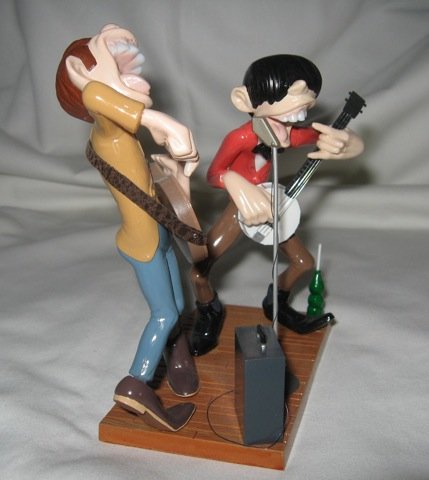 This was a totally fun build and I look forward to another similar kit in my stash.
Bill Arnold