The Spaceshuttle doesn't fly anymore, so I removed the wings and put her on wheels for speed record attempts on the Bonneville saltflats.
Lox and hydrogen tanks were installed in the cargo bay and the thrusters keep her on the track.
Calculating people can calculate how long it can accelerate with this amount of fuel.
The deorbit engines were removed to install extra brake parachutes.
Scale is 1/144 of the probably Revell kit. Humbrol paints were used for the decoration
which could be better.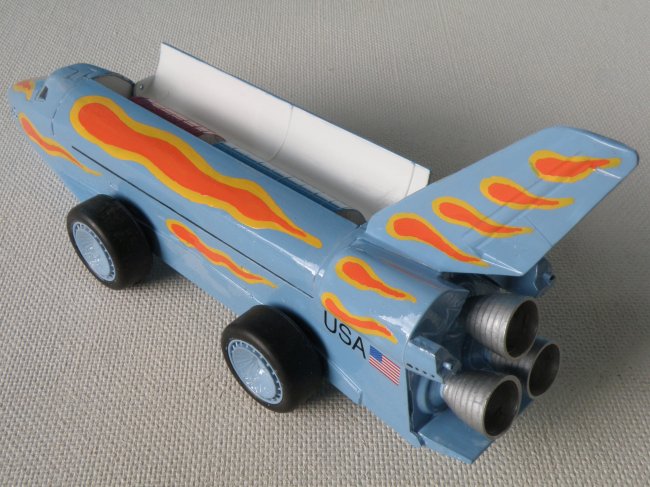 Greetings from NESA.
Kees Kuyper