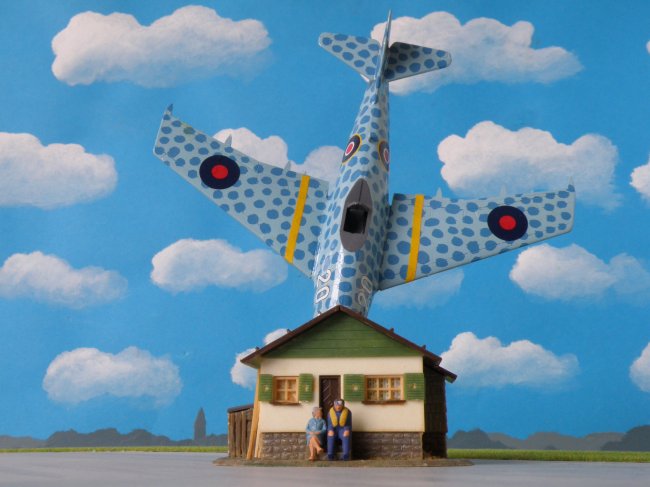 My new one is: the airplane flew into a house. The pilot is discussing the damage with the female owner. They seem to get along very well.
The plane is a Messerschmitt 262 with the wings of some airliner and the house is from model train scenery bought already build.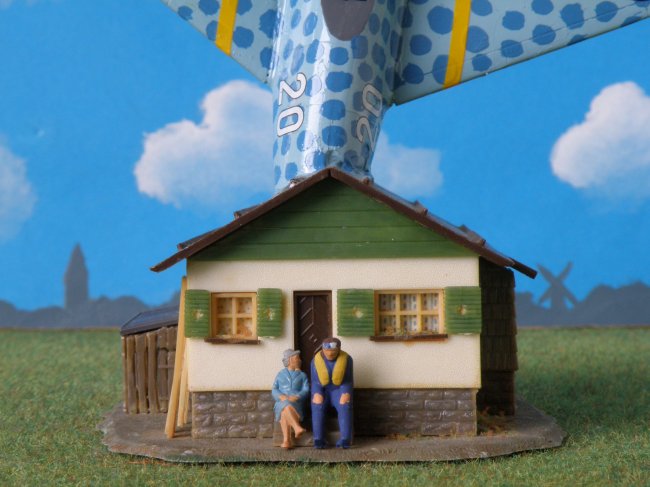 Greetings from M.A.D.
Kees Kuyper