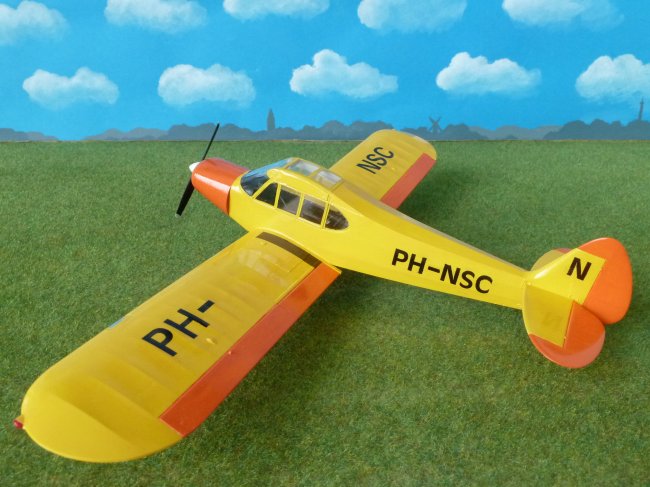 NESA (the NEtherlands Space Agency) owns two aircraft: an old Fairchild Flying Boxcar (to be replaced by a Boeing Globemaster) and its funplane a Piper Pal or Pupal a redesigned Piper Supercub.
They are painted in the company's standard colour Humbrol Space-Yellow.
The Piper Pal was originally an 1:32 Revell PH-PDL floatplane and the Flying Boxcar is an 1:72 kit from Italeri. Both are build this year.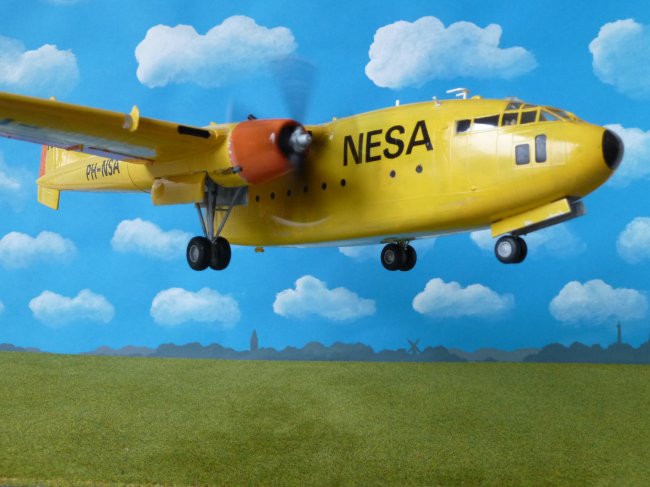 Greetings from NESA
Kees Kuyper