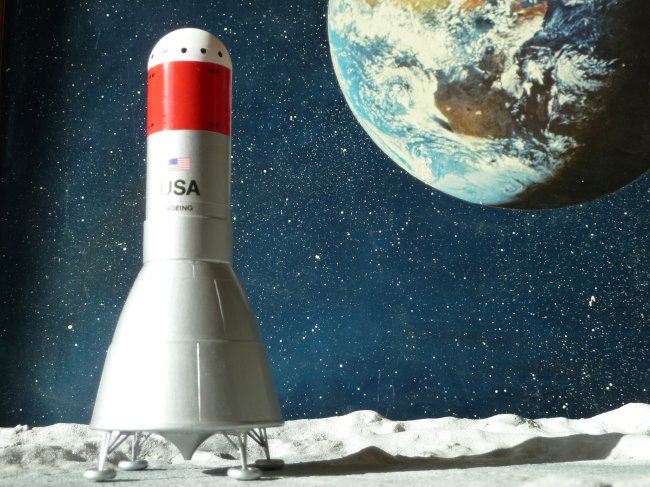 The new entry shows how the moon was made....
I pressed some childrens clay to a wooden base and because Humbrol has no Lunar Grey, I used acrylic gray paint and threw in some sand in the wet paint which was here and there mixed with white paint.
The Boeing SSTO rocket was made from left overs from the (rotorcapsule) Apollo and Service Module 1:32 Revell model. Recognisable are the exhaust and a Service Module tank.
The aerospike engine was made from the stand of a 1:72 Revell Grumman Bearcat and the landing pads are just wheels.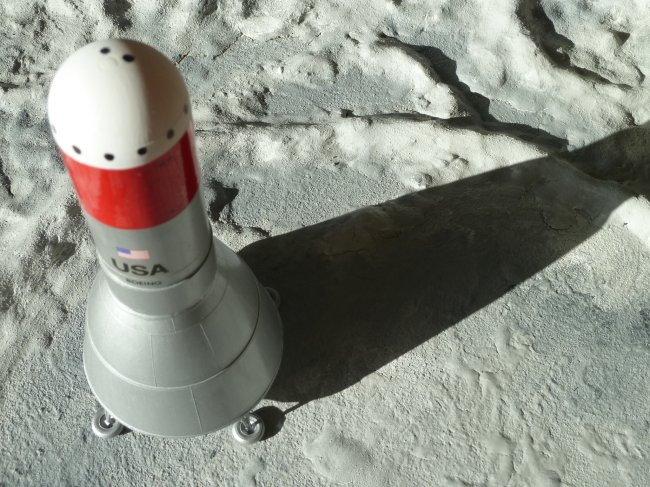 But how did this rocket get to the moon?
Greetings from NESA
Kees Kuyper