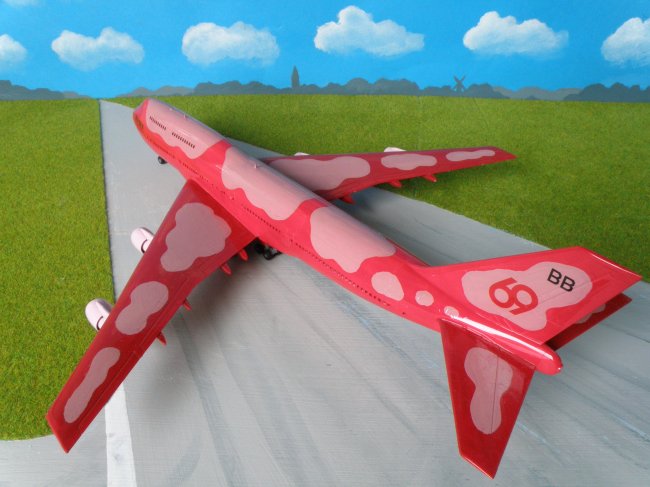 Its the Boeing Brotheljet (for certain highlights). It is often visited by clergymen because how can you talk well about sin when you don't know it (though some seem to know).

The plane is 3 or 4 years old and I remember the Hasegawa kit as being fun to build. But there were no decals for a Brotheljet.........So I had to improvise which could be done better.
Greetings from MAD (multiple aircraft designs).
Kees Kuyper