Here is my 1/72 ex-USAF Reaper drone that model company NESA bought from Italeri for doing high altitude research ( it is now in the attic).
The bombs were dropped for a device for taking high altitude air samples and on the other wing is a special high altitude temperature meter (may besymbols for spiritual development).

It also gathers data for a future Marsplane which must find the best spot for NESA landing on Mars.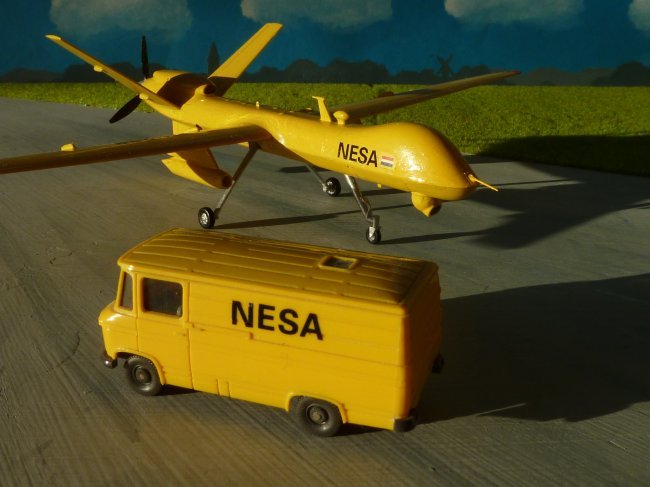 Greetings from NESA (NEtherlands Space Agency)
Kees Kuyper