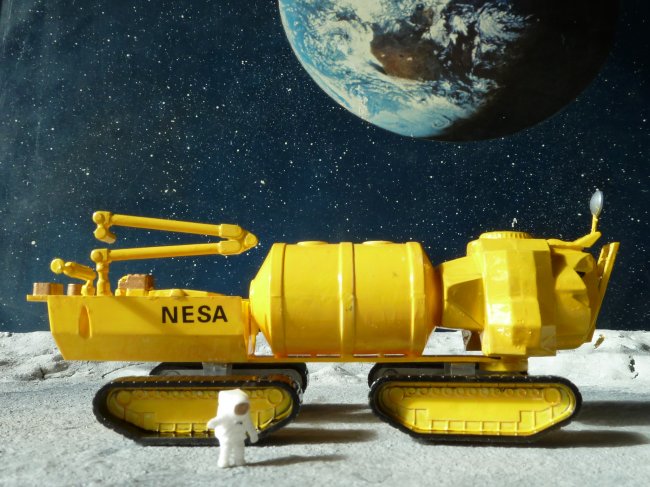 After the landings of NESA on the moon, exploration of the moon in various ways began.
Shown is a research vehicle made from existing parts like a lunar module, an ESA spacelab from a space shuttle and the tracks are from a space shuttle crawler.
Further a crane and a ladder were added.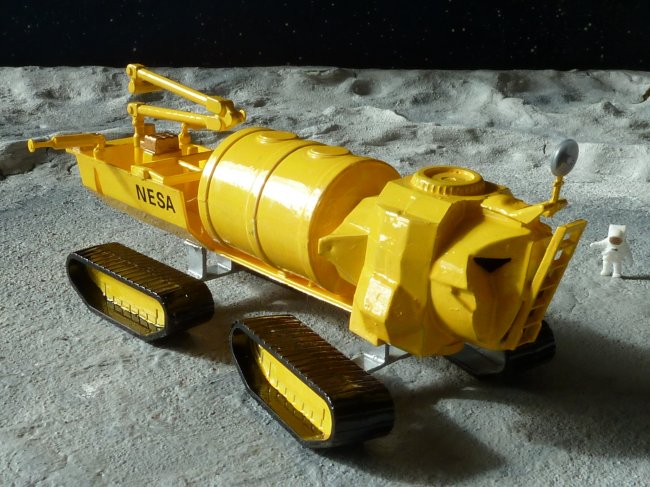 The vehicle is now not visible from earth because its on the backside of the moon

Greetings from NESA (NEtherlands Space Agency)
Kees Kuyper