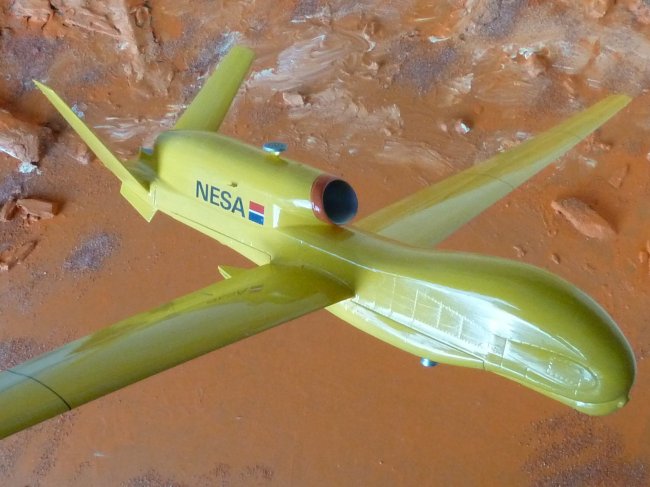 After the Marsrover, this is the second NESA project for Mars, a Marsplane (the year is 2029).
It looks very much like a Global Hawk because of the thin air on Mars you need a very long wing.
The goal of the Marsplane is to find the best landing spot for the manned Marslanding of 2030. Three rocket engines are added for a limited number of vertical take offs and landings at interesting sites. The electric engine of the plane is powered by a Marssatellites Optical Phase Conjugate laser.
I don't know what that is but it sounds good. Such lasers seem to be able to reverse time so energy can be recycled again and again. Of course the wings of the plane were unfolded to be able to fly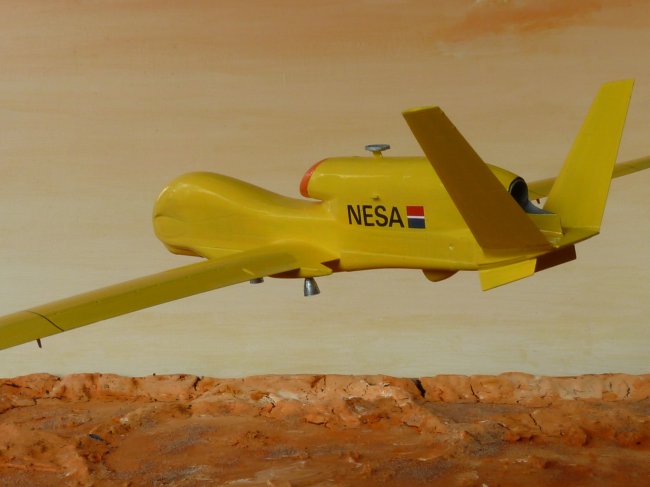 Greetings from NESA
Kees Kuyper