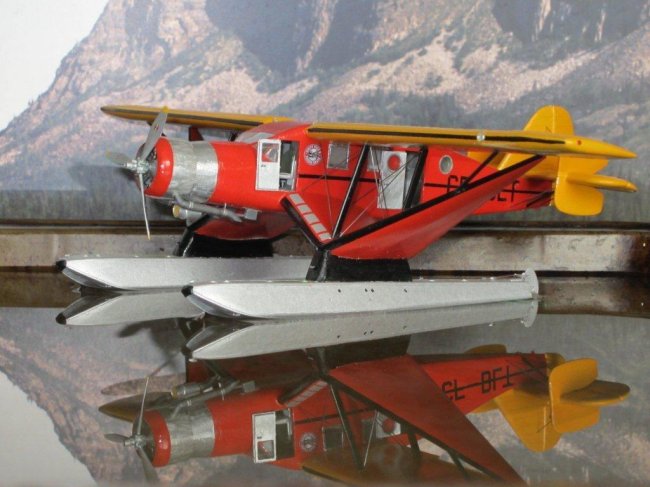 Here's a couple of shots of a Bellanca Aircruiser I completed about 6 months ago for a friend in the Yukon.
The model is the 1:72 vac kit from Execuform, and it's my first attempt at a vac model. It's in the colours and titles of the British Yukon Navigation Company, the Canadian arm of the transportation company that operated the sternwheelers on the Yukon River, ca 1940. The floats are scratchbuilt, as is most of the other stuff. Decals are from J-Bot.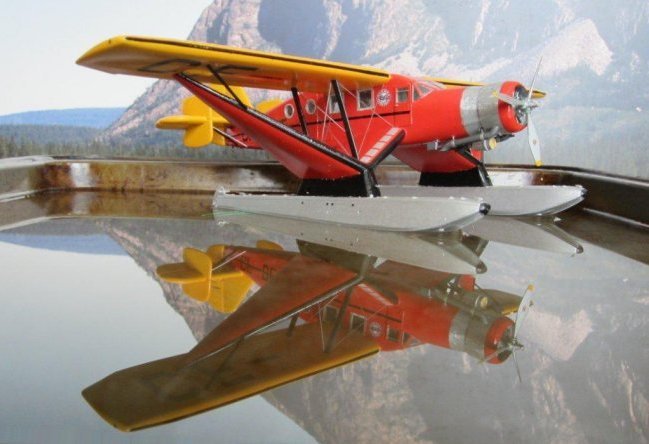 The model is posed in a pizza pan of water, with a shot of the marge of Lake Labarge as a backdrop.
James Court