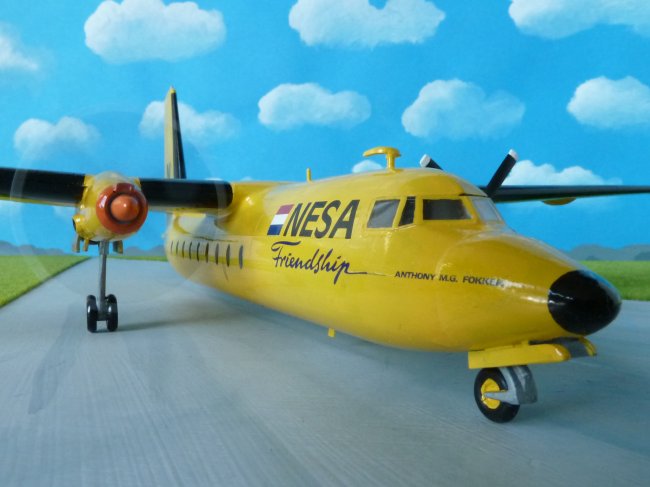 NESA sends you its Friendship. NEtherlands Space Agency
In my fantasy NESA bought the Friendship to fly the the short hop from the NESA rocket launch base in Suriname to the ESA rocket launch base in Guyana and back.
The purpose of this is to have conferences with ESA to coordinate the launch data and launch times.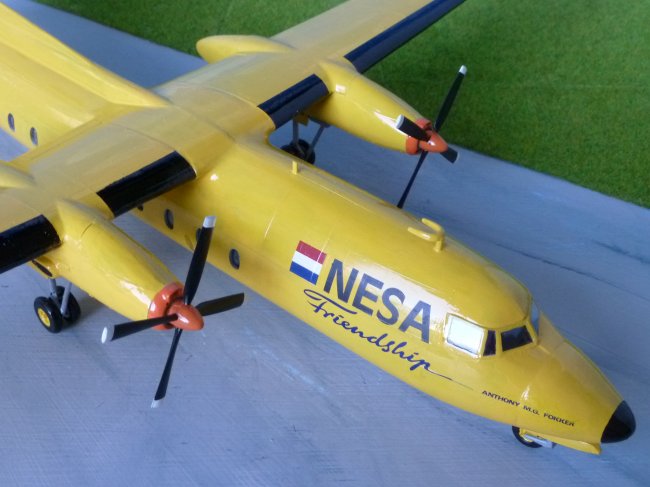 Because when a NESA and ESA rocket are launched at the same time they might collide and that can be a very costly business especially for ESA.

Greetings from NESA
Kees Kuyper