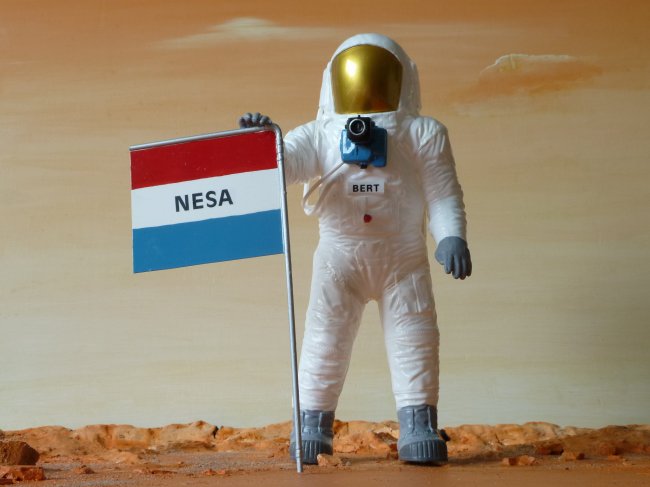 The year is 2030, NESA is the first on Mars!

It was a long trip after which the astronauts made a save landing. One of the pictures shows a black rock so there is oil on Mars! A return trip may therefore be possible.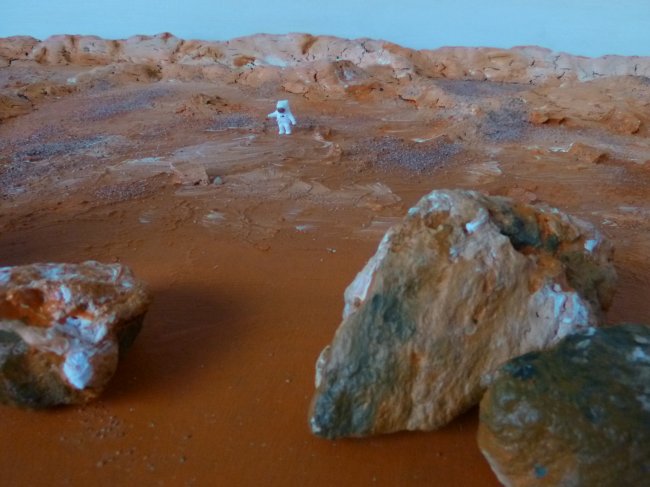 Greetings from the two astronauts on Mars and from NESA.
Kees Kuyper