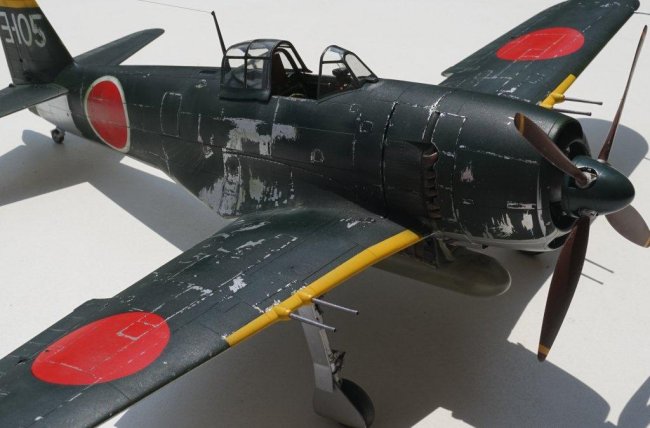 Here are a few pictures of my "just completed" 1/32 scale Kawanishi Shiden
Kai from Hasegawa.
A nice and easy model to build...
I just did it OOB, and I simply added the seat harness and the wires for the plugs on the engine - even though they are not very visible once the cowling is in place!
Again, my main work has been focused on the painting.

Wishing to have a similar look to machines seen on a few historical pictures and showing that on some of them the IJN green seemed to have been "peeled off", I went for "heavy weathering".

After I painted it all with Tamiya Silver spray (because it's a very solid paint after it's dry), I applied the IJN green.

Then, I used a sharp plane and a micromesh sponge to erase the green color on some areas.

After that, varnish, polishing, dust, oil stains and mud as finishers...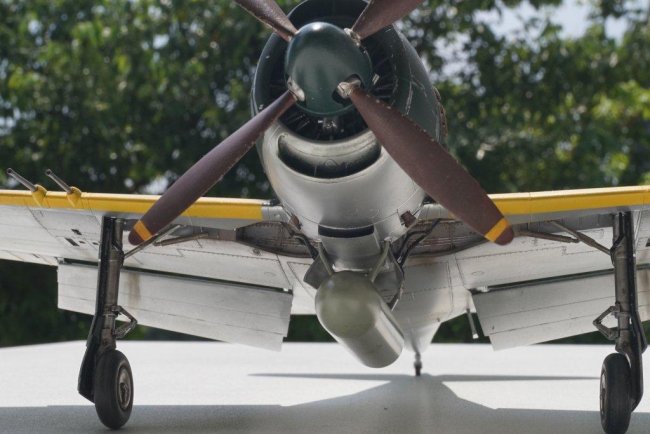 And here is the result...
Hope you all appreciate...
Merci,
Olivier Barles
Click on images below to see larger images