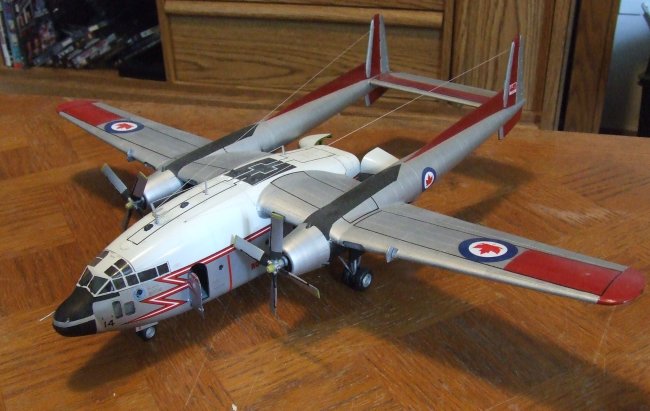 Greetings all... today I have an older project to show, the RCAF C-119 Boxcar I built for my friend the late Reg Clarke. This is one of the few built models I kept after his passing last year. It's an Italeri/Testors kit that was enhanced with the amazing Leading Edge decals and resin nose. Since I had to start tagging along with the navy, my to-do pile is growing and growing...
The 119 has seen a few months' worth of dust, and loss of a pitot tube. Have to remedy that later. I enjoyed doing this one, it went together fairly well and the decals fit perfectly. I'm building a second one, so I may release this to the museum where the rest of Reg's collection now enjoys some exposure...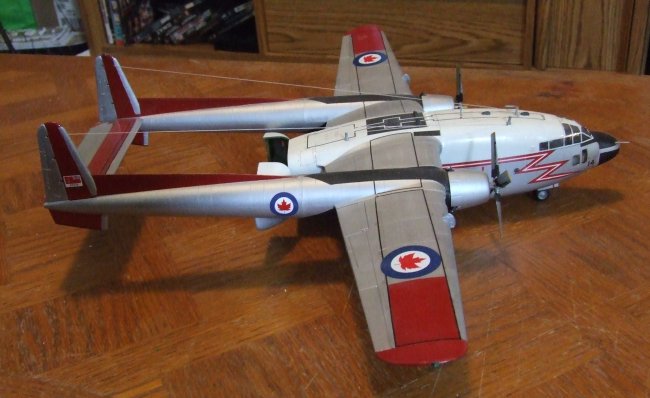 Support your local hobby shop, folks. It's the only way to keep them open!
Harv