This latest release from SBS Model features a complete photo etch cockpit for the Gloster Gladiator Mk.I/Mk.II from Airfix. This 1/72 photo etch cockpit set includes clear acetate for the instrument gauges that is installed behind the photo etch instrument panel.
You get a total of 4 photo etch parts that include the instrument panel, seatbelts, rudder pedal straps, throttle controls, cockpit doors, pilot seat, armour behind pilot seat, side console details and more.
You will be required to fold the photoetch in this set, but if you have one of the Hold & Fold photo etch benders from The Small Shop, then this will be an easy process. They have a variety of benders for sharp corners as well as rounded corners and in many different sizes.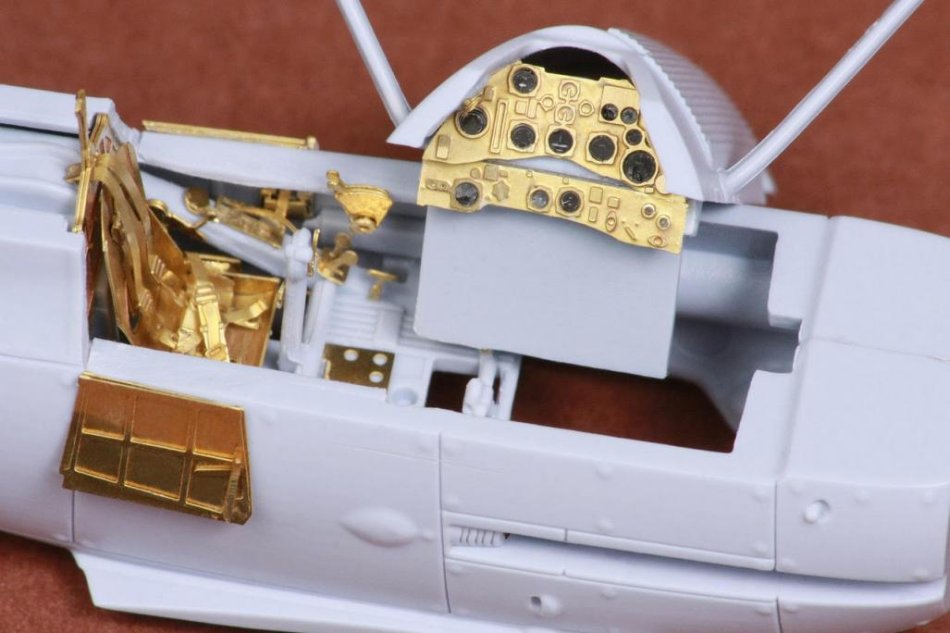 This is a very involved cockpit set and particularly impressive when you consider this is 1/72 scale. This is a whole lot of detail for a 1/72 cockpit.
You can purchase these and other fine resin detail items directly from SBS Model or from the many retailers that carry their products.
Steve Bamford