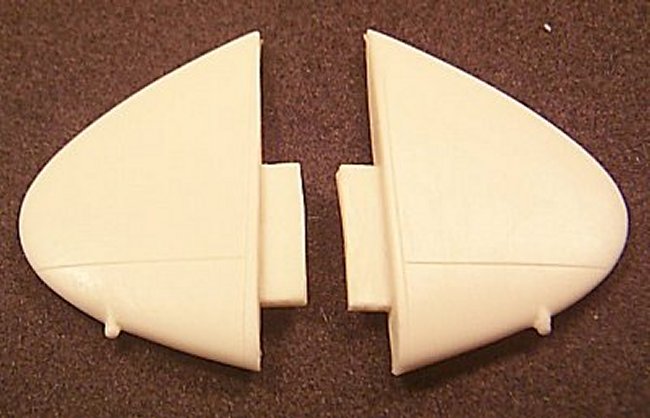 This is a set of resin 1/48 Supermarine Spitfire Mk IX Replacement Standard Wing Tips from Ultracast. These wing tips are to replace the kit wingtips to give a higher level of detail to your model.
Contents as shown. These wing tips are thicker than the wing tips supplied in the kit, and are a much closer match with the end of the wing. This eliminates a good deal of work that is involved sanding, fitting and rescribing the end of the wings to fit the kit wing tips.
You can buy this and many other detail items directly from Ultracast.
Steve Bamford