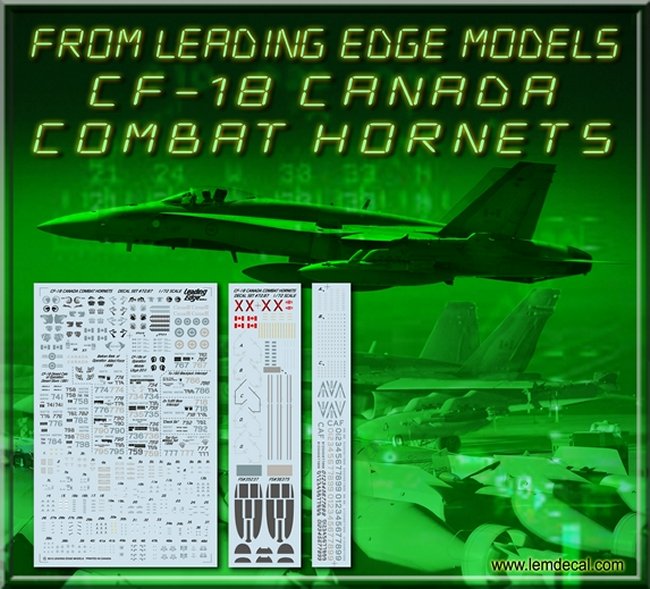 This new decal sheet from Leading Edge Models

is the most comprehensive decal set of standard marking CF-18 Hornets. Markings and stencil data provided for TWO aircraft with multiple options of styles. Just about any operational CF-18 from delivery in the early 1980's to present. All squadron logos provided for all Germany and Canada based aircraft. Combat operations of 1991 Desert Storm, 1999 Balkans and recent 2011 operations over Libya. Also "Top Gun" winner of 1996 William Tell gunnery meet competition. 2x Bear intercept and Tu-160 Russian bomber intercept
options also provided.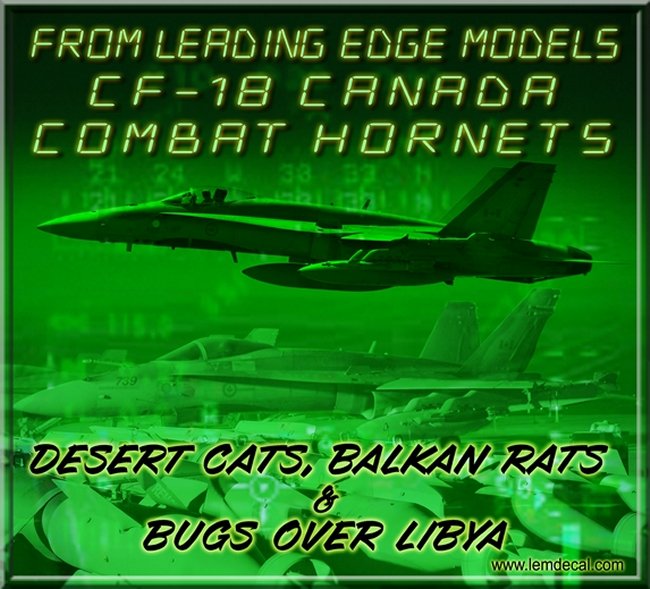 You can buy this decal sheet directly from Leading Edge Models.
Steve Bamford