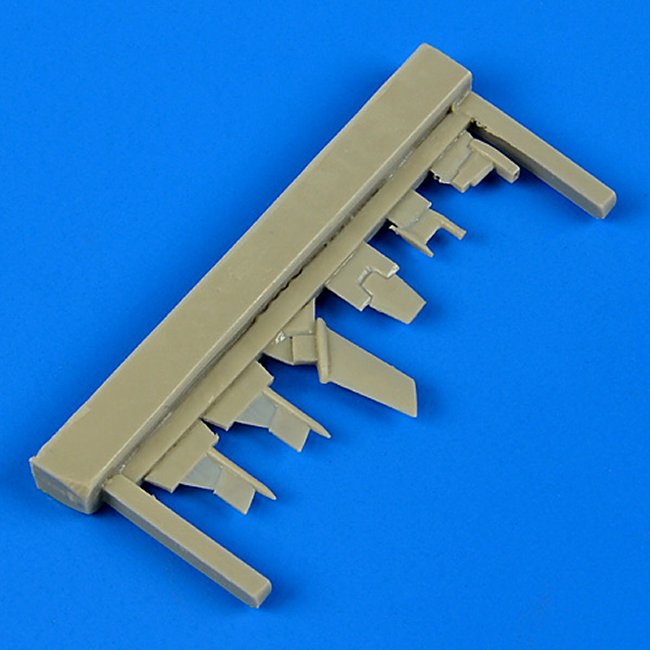 This detail set from QuickBoost features a set of resin Antennas for the Kfir C2/C7 from Kinetic.
The quality of the resin casting is flawless and bubble free. This set includes 6 antennas that are direct replacements for the kit parts.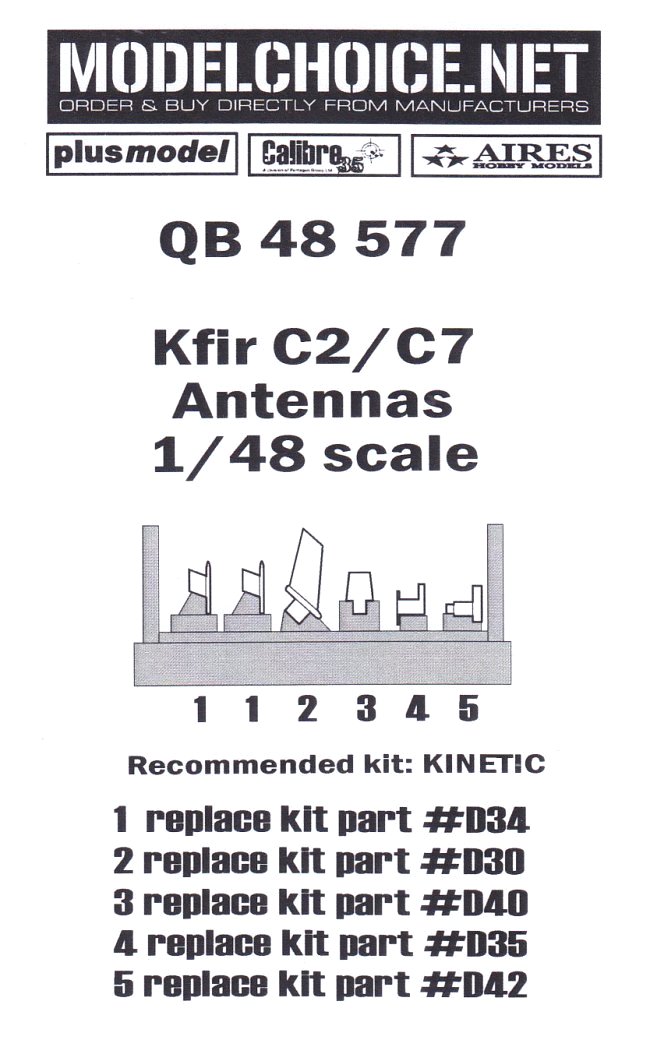 These antennas are finely crafted and provide a high level of accuracy than is possibly with the plastic kit parts.
You can purchase these and other fine resin detail items directly from QuickBoost.
I would like to thank QuickBoost for providing me with this product sample.
Steve Bamford